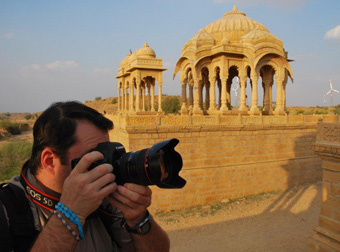 Fermare lo scorrere del tempo, bloccare momenti unici, irripetibili.
La fotografia per me è questo.
To stop flowing of time, to block unique and unrepeatable moments: this is photo for me.

E' stato l'amore per la natura a spingermi ad impugnare una reflex.
La fotografia ha qualcosa di magico, la capacità di 'conservare' all'infinito le emozioni, sfuggenti e impalpabili.
The love of nature pushed me to use a reflex. Photo has something magic, the ability to conserve fleeting and impalpable emotions forever.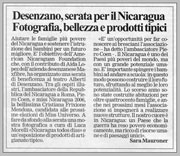 Ho iniziato a fotografare il Lago di Garda e Sirmione, dove vivo, limitandomi a portare a casa i ricordi delle gite.
I've started photographing Lake Garda and Sirmione, where I live, bringing back home only remembers of trips.
Poi la passione è cresciuta, sono diventato sempre più selettivo verso le mie immagini, tengo solo le fotografie che rispecchiano perfettamente la realtà che i miei occhi avevano visto e che mi fanno provare le stesse emozioni.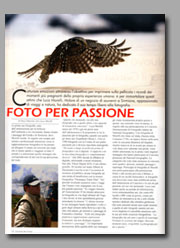 Then my passion grew up and I selected my photos, conserving only those which represent better the reality I've directly seen and which transmit the same feelings.
Sono nato a Brescia nel 1970. L'amore per la fotografia è nato presto, a 14 anni, quando mio padre mi ha regalato una sua vecchia macchina fotografica, una Voigtländer Bessa L con cui ho scattato le mie prime foto a colori e in bianco e nero.
I was born in Brescia in 1970. The love of photo rose early, when I was 14 and my father gave me his old camera, a Voigtländer Bessa L, with which I shooted my first color and black-and-white photos.
Negli anni successivi ho fatto "pratica" anche con la sua Contax RTS III fino al 1990, quando ho acquistato la mia prima macchina reflex, una Yashica FX3-2000 Super, sulla quale montavo gli obiettivi della Contax. Nel 2000 ho acquistato una Minolta Dynax 500si, una macchina che mi ha dato molte soddisfazioni.
Then I practiced through a Contax RTS III till 1990, when I bought my first reflex, a Yashica FX3-2000 with lenses Contax. In 2000 I bought a Minolta Dynax 500si which gave my a lot of satisfactions.
Ho utilizzato la Konica Minolta Dynax 7D e come secondo corpo la "sorella più piccola" Dynax 5D, una Canon EOS 1D MarkII abbinata ad una EOS 1D e ad una 10D.
I've used a Konica Minolta Dynax 7D and the "little sister" Dynax 5D as second body, a Canon EOS 1D MarkII associated with a EOS 1D and a 10D.
Dopo aver usato Nikon con soddisfazione con una D2X e una D200, ora sono tornato ad utilizzare Canon con una EOS 5D Mark II e una EOS 5D (entrambe con il sensore delle stesse dimensioni della pellicola). Potete trovare la mia attrezzatura in questa pagina.
After to have used Nikon with satisfaction with a D2X and a D200, now I'm using Canon with a EOS 5D Mark II and a EOS 5D (both with full size sensor). You can find my equipement in this page.
Recentemente ho avuto la possibilità di esporre alcune fotografie ad una serata di beneficienza, nell'immagine in alto potete leggere l'articolo apparso sul BresciaOggi del 28/6/2006. In basso l'articolo/intervista pubblicato sul numero di Settembre-Ottobre di "D" del Garda, un bimestrale di cultura e società.
Recently, I could expose some photos during a charity night; in the picture above you can read the article appeared on the magazine Giornale di Brescia on 28/6/2006. Below, the article/interview published in the edition of September-October of "D", a bimestral magazine about culture and society.